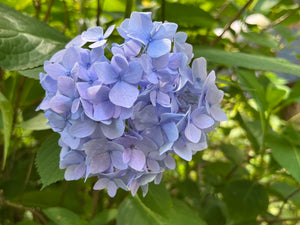 Soothing Herbals
In-Person Reiki Session
Regular price
$ 55.00
$ 0.00
Unit price
per
Reiki is high vibration energy that introduces you to a feeling of calm, like being immersed in a warm ray of golden light. Tension melts away and you'll feel warm energy from my hands flow into your body and subtle energy system. You may feel supported, held, relaxed and at peace. During this 60-minute Reiki session, we will start with a brief chat about what you are currently facing in your life, discuss your personal goals and intentions for the session and then I will begin the hands on session. I also use crystals & smudge cleansing to enhance your experience.
How do I receive Reiki?
Arrive to your appointment in loose, comfortable clothing.
Come with an open mind. Set an intention for what you would like to experience.
If you are spiritual, say a prayer to receive profound healing during a session.
Close your eyes. Breathe deeply.
Let your mind take you where it wants you to go. Certain emotions, memories, guides, Angels or people may come up during a session. Notice them and allow them to guide you.
Notice if you see any colors, light, visions or hear any sounds.
Feel the warmth and vibrating Reiki energy coming from the practitioner's hands.
After each session, you will have the opportunity to discuss any personal observations that came up and I will help you to interpret them for further guidance and inspiration.
$85 for 1 hour session
$55 for ½ hour
$145 for 3  30 min sessions package
$225 for 3  60 min sessions package
$280 for 4 60 min sessions package

$100

 

for 1 hour house call (I come to you) 
Private Reiki sessions are offered in-person or remotely, by Chin Velasquez, Reiki Practitioner. To book your appointment online via Square, click here.
Or, you can use the Add to Cart button and book your session alongside other shopping cart items for your convenience. 
Please select the appropriate Reiki session you would like to book. At check out, please select the date you want and write any comments about your time flexibility in the order instructions box.  Please allow 24-48 hrs for an email response confirming your appointment date and time. 
---