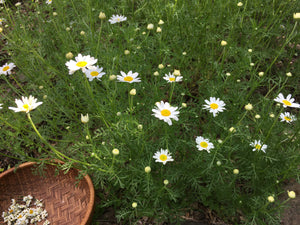 Welcome to Soothing Herbals
Organic skincare & holistic wellness offerings are available here to empower healing for your body, mind, spirit and home.
Experience the healing energy of our Reiki infused herbal & aromatherapy products and give yourself the gift of receiving a Reiki energy healing session.
Hello!
My name is Florenchine (my friends call me Chin) and I am the founder of Soothing Herbals, LLC.  I am a Clinical Herbalist, Aromatherapist, Reiki Practitioner and artist. I love to create small-batch botanical skincare, aromatherapy and medicinal herb products. Some ingredients come straight from my garden and others are sustainably sourced, locally and nationally. I believe in the art and alchemy that goes into all of my products which are also infused with Reiki healing energy upon completion. With thoughtful formulation, each product is made with love and intention. I hope you enjoy using and sharing them. Let's connect on Instagram and Facebook @soothingherbals.
Thank you for your support!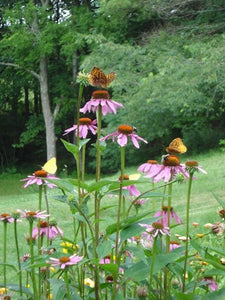 Healing Begins With You
Experience the profound healing power of Reiki combined with Aromatherapy & Herbal Medicine
Reiki, or Universal Life Force, is a form of Energy Medicine that brings balance to the mind, body and spirit. As an experienced Holistic Healer, I integrate a range of therapies (Reiki, Aromatherapy and Herbal Medicine) to increase vitality, promote healing and bring more balance into your life.
Receving Reiki raises your vibrational frequency and cleanses your aura, cultivating peace within and divine inner strength.
In your Reiki session, your concerns will be heard and understood as well as intuitively balanced to bring you deeper peace, healing and connection to your Higher Self.
Distance Reiki
Distance Reiki is healing energy that is effectively transmitted remotely across space and time, no matter the distance. To learn more, visit the Reiki page.
To book a remote session with me, via Square, click here.
Reiki Testimonial
"Chin is so thorough and holds such a positive, peaceful, healing space of intention for your body's highest good. She is such a powerful conduit for this energy. Though you can receive Reiki anytime, anywhere - I would highly recommend carving out a time and space for yourself to receive. The most immediate shifts have been an increase in clarity and feeling more rested. My experience has been profound."
- Blair C, Reston, VA, 2020
Give yourself the gift of Reiki